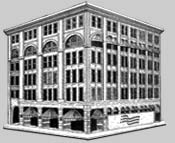 Founded in 1963 by Ray Elder, Elder Rubber, Inc. is a Dallas-based manufacturer and distributor of aftermarket replacement parts for the automotive rebuilding industry.
Since then, we have aggressively increased product coverage to the point that we are now considered the "supermarket" for replacement brake parts used to rebuild vacuum and/or hydraulic brake parts.
Elder Rubber has the customer service and brake engineering personnel to help with all aspects of aftermarket, rebuilt brake parts for vacuum/hydraulic systems. We are eager, willing and able to help with your brake component needs.
Elder Rubber, Inc. is a wholesale manufacturer and distributor of custom rubber products and aftermarket automotive rubber components. Our objective is to be your complete source of service parts.
For over 50 years we've been providing custom, quality rubber components including varying sizes of o-rings, grommets, bushings, duckbill check valves, and brake system parts. We strive to blend a tradition of competitively-priced quality products with a commitment to serve the ever expanding needs of a changing, diversified marketplace.