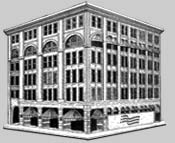 At Elder Rubber, we are committed to providing quality products and services that meet or exceed customers' requirements.
Elder Rubber Inc. has been accredited with AS9120B / ISO9001:2015 and AS9100D / ISO9001:2015 dual quality certifications.

ISO9001 certification is an internationally recognized standard for quality management system that ensures product, process, and service consistency and reliability.
AS9100 is configured to build upon and enhance the requirements of ISO9001 quality system by focusing on more rigorous expectations and requirements of the aerospace industry. This certification confirms that Elder Rubber Inc. possesses a robust aerospace quality system that ensures product, process and service safety, reliability and quality.
Continue to our contact page or follow one of the links below: